Italy is characterized by beautiful beaches where it's easy to lie down enjoying a sunny day.
The Naturist Resort Grottamiranda will let you discover the most beautiful naturist beaches in Italy to spend perfect vacation 
Italy is rich in naturist beaches (officially declared or historically tolerated) as well as being famous sites :
OFFICIAL NATURIST BEACHES IN DIFFERENT REGIONS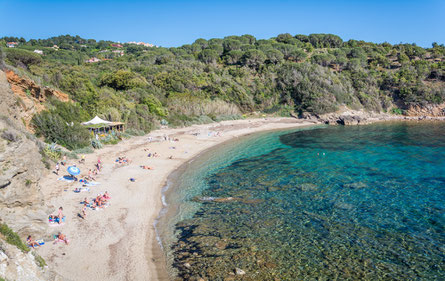 The Tuscany Region
·      Nido dell'Aquila, San Vincenzo (Livorno):  this beach is renowned for easy access.
·      Acquarilli beach, Elba Island (Tuscany) :  this beach is characterized by dark sand and pebbles. It's surrounded by cliffs whose vegetation goes down to the beach. Access is not easy because of a path overlooking to it.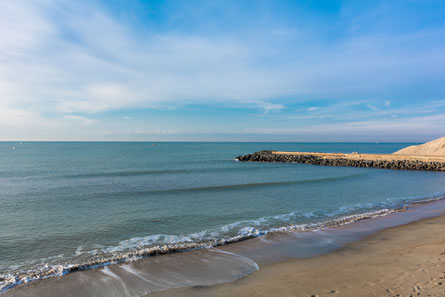 The Lazio Region
·      Capocotta beach, Seashore of Ostia (Rome) even though it is located in a natural reserve. It is not very far from Rome. However, only an area of it (224yd.) is reserved to naturist tourists.
The Abruzzo Region
·      Torino di Sangro (Chieti) This beach is located on the coastline of Abruzzo. The part of it which is dedicated to naturism is limited to 164 yd.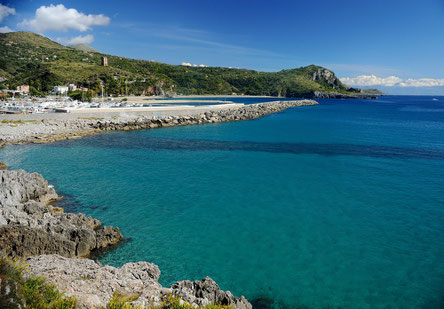 The Campania Region
·      Marina di Camerota (Salerno): Marina di Camerota is considered as the tourist center of Camerota stretching 400yd. The naturist area is hidden by rock formations to shelter it from passers-by looks.
There are plenty of Italian beaches where naturism is tolerated such as those in the Veneto, Friuli Venezia Giulia regions and naturally in Puglia !
tolerated naturist beaches
To the number of authorized beaches, are added 12 beaches where naturism is tolerated and 29 free beaches known for the possible presence of naturists.
Here are the places where this ART OF LIVING is tolerated, by a well-known local use. Enjoy it :
Punta Ferruccio Ortona - (Ch) Abruzzo
Mottagrossa Vasto - (Ch) Chieti
Spiaggia de Bassona - Lido di Dante -  Emilia Romagna
Spiaggia Sources Aurisinae
Costa dei Babari Duino Aurisina - (Trieste) Frioul-Vénétie julienne
Sabbie Nere Santa Severa - (Rm) Lazio
Spiaggia dell 'Aretauta Gaeta - (Lt) Lazio
Spiaggia Guvano - Corniglia 5 Terre, La Spezia Liguria
Torre Guaceto - Carovigno (Br) Puglia
Spiaggia Marina di Alberese - Parco Dell'uccellina Grosseto Toscana
Laguna Del Mort - Jesolo (Ve) Veneto
Naturist beaches in PUGLIA
Puglia is a region at the South of Italy characterized by beautiful beaches in a natural environment. We are going to talk about the beach of Torre Guaceto that is attended by naturist tourists and italian people.
It's a combination of natural beauty and history, an irresistible as well as fascinating beach!
The naturist beaches of Torre Guaceto : a charming destination !
The beach of Torre Guaceto is 7km from the Naturist Resort Grottamiranda. Located in a natural reserve, that's one of the most appreciated beaches by naturist tourists. It's awesome coastline stretches 3,5km. The beach is characterized by fine white sand, rocky coves as well as ridges…
The  naturist beach-Italy of Torre Guaceto is renowned for its crystalline, calm and shallow seawater. The contact with its fresh water, the rays of the sun and a fabulous environment will offer you an incomparable pleasure of relax !
On the beach portion of the reserve, you may discover some awesome places among trees. You may take a stroll through the beach, have yoga or simply enjoy the beauty of the landscape.