What to eat in Puglia? The sunny and windy climate of the area favors the cultivation of prestigious raw materials, such as extra virgin olive oil, which flavor dishes with its taste. But not only: among fish, vegetables, fresh cheeses and the excellent local wine, the palate will surely be delighted.
Don't miss the local delicacies .
Here are 8 unmissable typical Apulian dishes.
italian cuisine :  8 APULIAN TYPICAL DISHES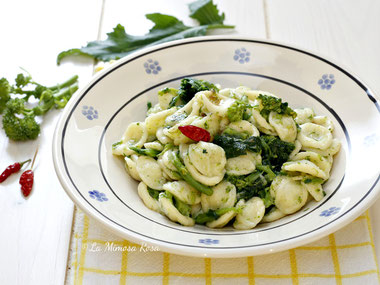 1. ORECCHIETTE CON LE CIME DI RAPA
The name of this kind of fresh pasta is due to its shape: a concave disk, smooth on one side and rough on the other, which reminds a small ear (in Italian "Orecchiette" literally means "Small ears").
They are among the most common Apulian dishes, and there is no restaurant or trattoria that does not have it on the menu. The classic recipe is with turnip tops (Cime di rapa).
For those who attend Puglia in the summer, keep in mind that the turnip tops are completely out of season, but there will be some wise cook who will have kept them stocks in the freezer in the right season.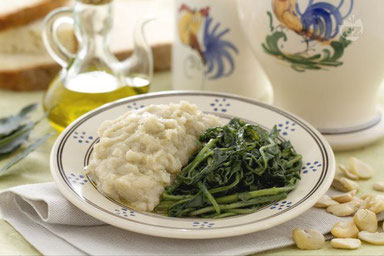 2. FAVE E CICORIE
This is a typical Apulian dish, as rustic as tasty.
There are only two ingredients: cooked and pureed dried broad beans and wild chicory, a wild herb with a bitter taste.
It is often served in a typical Apulian ceramics decorated with small blue flowers and a rooster .
The ceramics are made in GROTTAGLIE, a town in PUGLIA where there are still many craftsmen.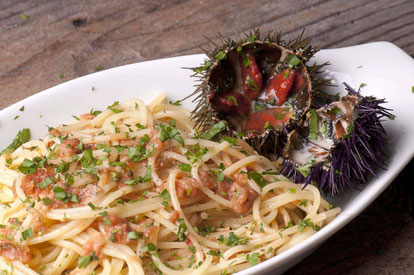 3. LINGUINE AI RICCI
For those who love shellfish, Linguine with sea urchins is a must-have dish of the italian cuisine in PUGLIA
A simple and fast-cooking first course to be enjoyed very slowly. The ingredients? Just linguine (kind of flat spaghetti), sea urchins, garlic, parsley and fine Apulian olive oil. Tasting it in a seaside restaurant makes it even better.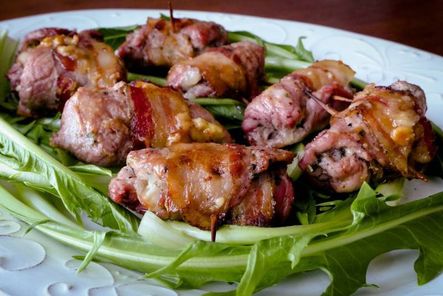 4. BOMBETTE
If in the evening the smell of roasted meat spreads through the alleys of the Valle d'Itria towns, it is why the grills of the butchers have come into operation.
This is an italian cuisine typically from PUGLIA . 
The small town of Cisternino is considered as  the capital of Fornelli (grill restaurants).
The real specialty is the Bombette, small meat rolls stuffed with cheese, salt, pepper, spices, even if every Fornello has its secret recipe.
The first to propose them, some forty years ago, it seems to have been a butcher of Martina Franca. Then they would then spread in all Valle d'Itria and beyond.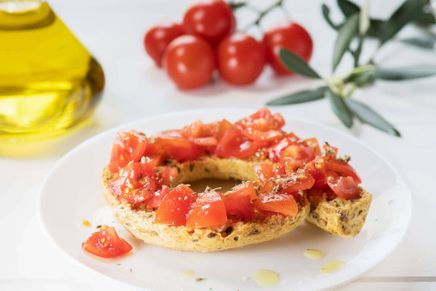 5. FRISELLE
A fresh, light and typically summer dish: Apulian Friselle consist of crunchy Taralli produced with durum wheat flour cut horizontally in half and then baked until toasted.
According to local tradition, they should be seasoned only with tomato, garlic, oil and salt.
It is really a traditional dish of the italian cuisine.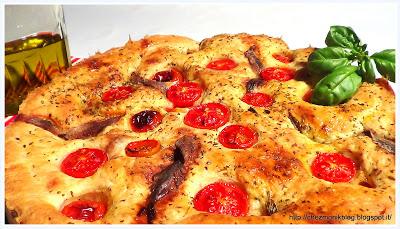 6. FOCACCIA
It seems to be a PIZZA but it's really completely different.
Round, high, stuffed with whole tomatoes and olives: Focaccia is the queen of Apulian street food and the first unmissable food in Puglia. It is spread in many different versions: with onions, aubergines, vegetables, meats, cheeses and so on.
Hot and crunchy, it is perfect as a main course
or snack at any time of the day.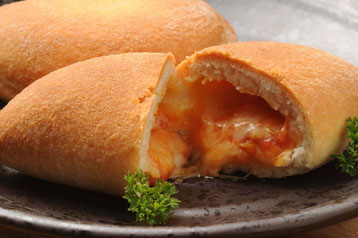 7. PANZEROTTI
Fried and stuffed. The classic one is with tomato and mozzarella, a valid alternative with ham and mozzarella. The important thing is to eat it very hot, just taken off from the oil, so that as soon as it is opened, the mozzarella will spin and leak.
There are also baked Panzerotti but Apulian people say they don't deserve to be called "Panzerotti".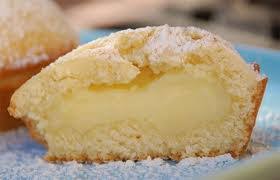 8. PASTICCIOTTO
These small cakes originate from Salento but are now found throughout Puglia.
They are small pastry tarts filled with cream and, usually, a black cherry. The Lecce confectionery has also reworked the recipe, proposing them with innovative fillings. If you are looking for the ideal coffee mate, you have found it.
If the Italian cuisine is very diverse, the Apulian one is authentic ! 
Ingredients from local, natural RESSOURCES are rich in flavour and bring all the southern sunshine to the table.
Beyond the habits of the garden, very vegetarian, seafood is also a real tradition and very fresh.
The Resort Grottamiranda organizes cooking classes but also buffets to make you discover all the pleasures of the local riches. You can also order a pasticiotto for your breakfast !  Let's eat !